Hi All,
Please see this brief article about the University of North Carolina Charlotte student, Riley Howell.  He was the young man who was fatally shot in last April's shooting incident.  He died, while protecting his fellow classmates, as he took the shooter off his feet.
He is now being recognized – in an official manner – as being a Jedi.  Yes, we said Jedi, a Guardian of peace & justice.
His father, describing Riley, stated that Riley had a very strong sense of good and evil, and that Riley lived a life as a human being who looked out for the well-being of others.  This was obviously the case.
Riley's longtime girlfriend, Lauren Westmoreland, described Riley this way: "Though he wasn't an artist, he loved to draw the clone trooper helmets all the time, sometimes even on my birthday cards.  He has little figurines all over his room, and when I hiked on the Pacific Coast Trail for a month with Outward Bound after he was killed, I took his Obi-wan (Kenobi) figurine with me."
Clearly, Riley was inspired by the Star Wars story and its characters who draw deeply from mythological roots regarding hero-ethics, protection of the innocent, and preservation of what is good.  What an honor to recognize him for what he literally was, an embodiment of a Jedi ethic.
Riley is an example of a human being who had deeply imbibed a powerful mythology of the hero, specifically, Star Wars.  Mythology, as Joseph Campbell so eloquently and powerfully taught us, helps us all (if we take it as nourishment like Riley did) to place our so-called normal daily struggles in a more noble context.  According to Campbell, a hero is a man or woman who has devoted her/his life to something bigger than themselves.  Riley was certainly such a person.
Nowadays, one can often hear people talking about wanting to be the best versions of themselves.  Riley shows us all that one can take that to a whole other level.  Riley is an example that "the best version" can be something qualitatively deeper and higher than what we tend to imagine possible.
Thank you Riley for being example of a fine human being and a Jedi.  May your example inspire others, everywhere, in all lands, to seek and discover the light side of the Force and to bring it alive into this world.  You show us all how to be a better human being.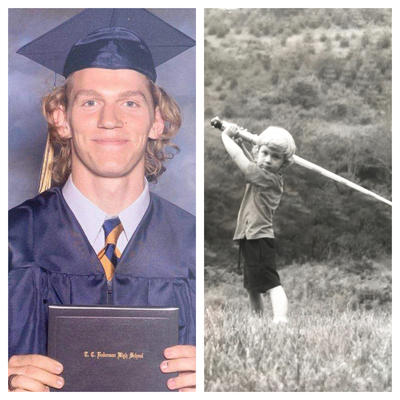 Farewell!